Welcome to our January Blog Hop featuring Catalog Recreations. We've taken artwork from the new Seasonal Expressions 1 catalog and put our own spin on them. To purchase any of the items seen in our blog hop today, contact your local consultant to place an order.
We hope that you will take the time to leave comments on our posts, as we love to get feedback from our viewers....whether it was something that you really liked or some new technique that was used that you would like to learn how to do....by leaving us comments, we get to hear what you like, and what you want to see. Thank you… now on to our hop!
If you have just hopped onto my blog then you are at the beginning of the blog hop when hopping from East to West Coast. If you came from Kristine's Blog then you are in the right place!
My favorite paper collection in the New Seasonal Expressions 1 is Sugar Rush, and I have lots of birthday coming up so I thought this theme would be a great opportunity to create some cards. First I created a card based on the card on page 20.
Instead of using a Slate base for the card, I used Seaglass, and switched out the patterned paper and sentiment.
The stamps used are from the Sugar Rush Cardmaking Thin Cut Bundle which contains both the stamp set and coordinating Thin Cuts. I used Champagne ink to stamp the donut, and then for the toppings I used Canary, Tangerine, Pixie, Raspberry and Seaglass. I decided to add some Shimmer to the card, and it kinda exploded onto the center of the card(it was a new one) so I spread it all over the card.
My second card can be found on page 19, and is a card from the additional projects that can be made from the Workshop Your Way kit.
I created the card in the center, and not using any dimensions recreated the card using the Zipstrip from the top of the Hero sheet of designer paper from Sugar Rush, and then instead of using the washi tape, I used a 1/4 inch strip of Seaglass paper.
I used Seaglass, Pixie and Raspberry ink, and the sentiment is gradient moving from Raspberry to Pixie. I also used the Sugar Rush Dots on both cards.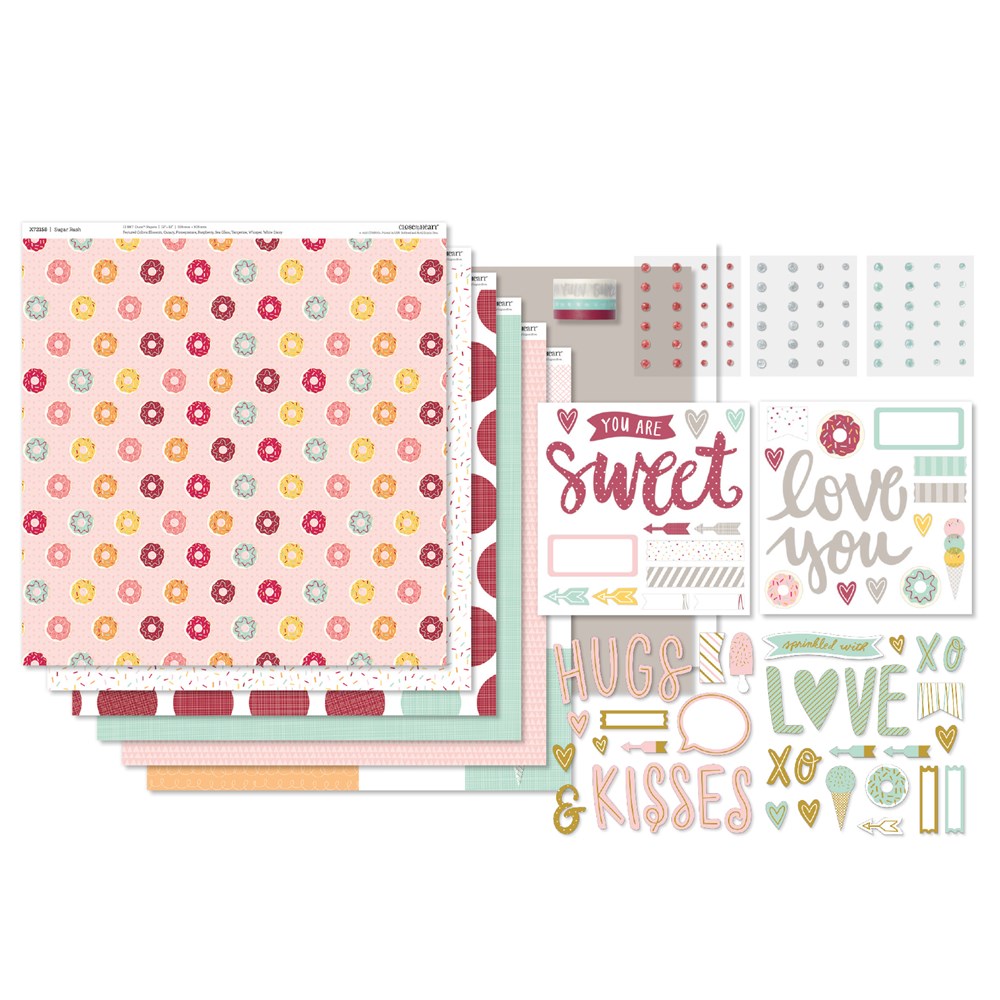 Sugar Rush Workshop Your Way $34.50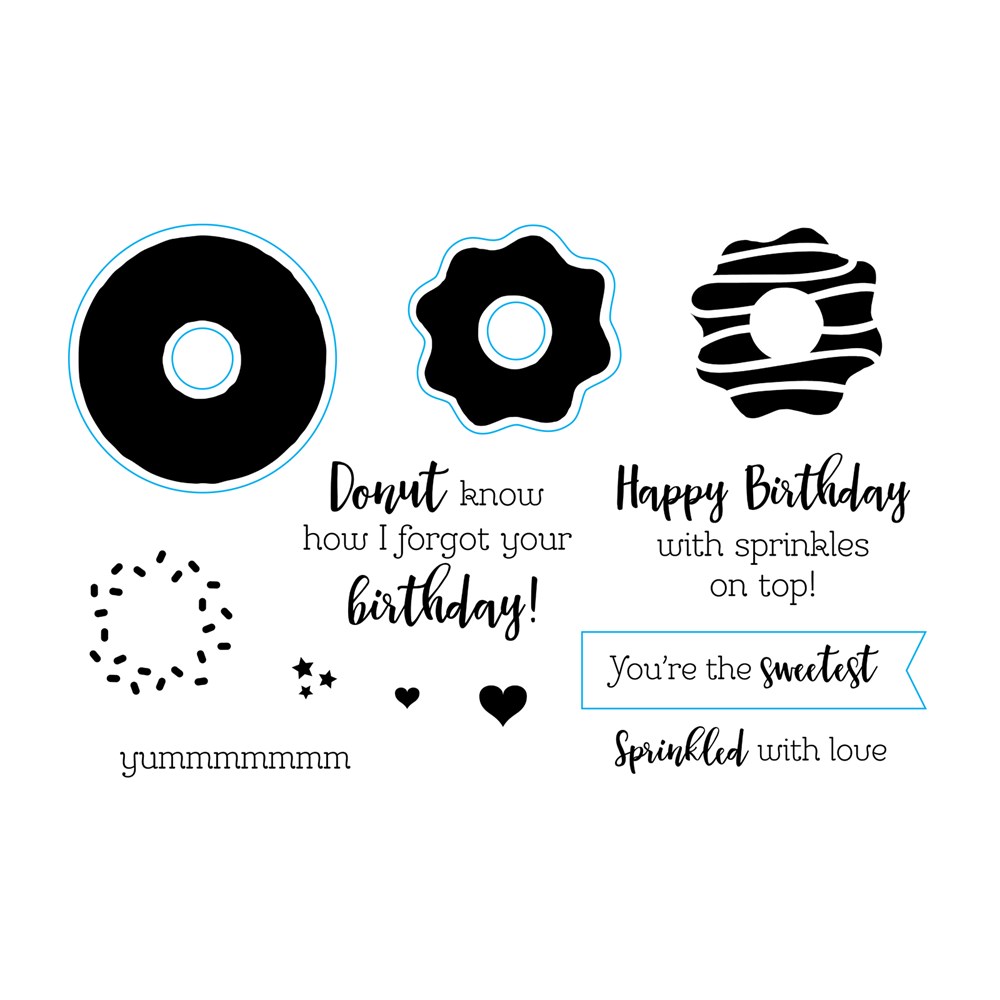 Sugar Rush Thin Cut Bundle $30.75
Your next stop on the Cross Canada Hop is Pamela.
If you get lost along the way, you can come right back here as I have posted the lineup:
Michelle Hughes
Thanks for hopping along with us - we hope we were able to inspire you to get creative using some of the designs, products and techniques seen along the way. We hope you will join us again next month when we will be featuring projects created using Succulents and Flowers. So mark February 15th on your calendars and hop along with us.